It is in everybody's interest to own quality products at the best prices. Here are some 8 Tips to buy Japanese car parts faster and cheaper
Benefits When Buying Car Parts from Japan
Yahoo Auction is one of the largest and famous online auction floors. Unlike other sites like eBay, Yahoo Auction is for the Japanese domestic market. Only customers with an address, a phone number, and an identity verification account from Yahoo Japan are allowed to take part in the auction.
An important note: If bidders commit any fraud, such as pushing up or manipulating the auction price, auction goods that do not match the product description from sellers and bidders will be sanctioned by Yahoo and banned from participating in the arena forever.
Unlike Amazon, Rakuten, or other shopping sites, Yahoo Japan is like a flea market with thousands of products ranging from 100% new to used items, secondhand items, antiques, precious items, rare, or limited products. You can find them here and not anywhere else for sale.
The second benefit is that the prices of products on Yahoo are varied yet reasonable, starting from only one yen. If you are the highest bidder at the last minute, you will own the items at a good amount. Then, pay according to the amount you win from just one yen to millions of yen depending on the product you bid for.
Especially with genuine motorcycle accessories, electronics, watches, and bonsai. These are the most searched items by the majority of customers on the website. In particular, genuine motorcycle accessories on Yahoo Japan are one of the most sought-after items. In addition, you can also search and auction anything on Yahoo Japan and ship it to your country.
And here are 8 tips to buy Japanese car parts faster and cheaper:
Which Car Parts to Buy?
Auto parts and accessories are also the most auctioned products on Yahoo Auction. These components often go with rare car models and are difficult to find at regular stores in the local market. By searching and taking part in auctions of spare parts for motorcycles and cars, you have a much better chance of finding the fitting parts. Only 3-5 days shipping and the package is yours.
Which Car Parts Should You Buy?
Nuts and bolts,
Tuning tip
Electrical machinery and equipment
Plastic auto-parts
Automatic fastener
Taillights
Interior Panel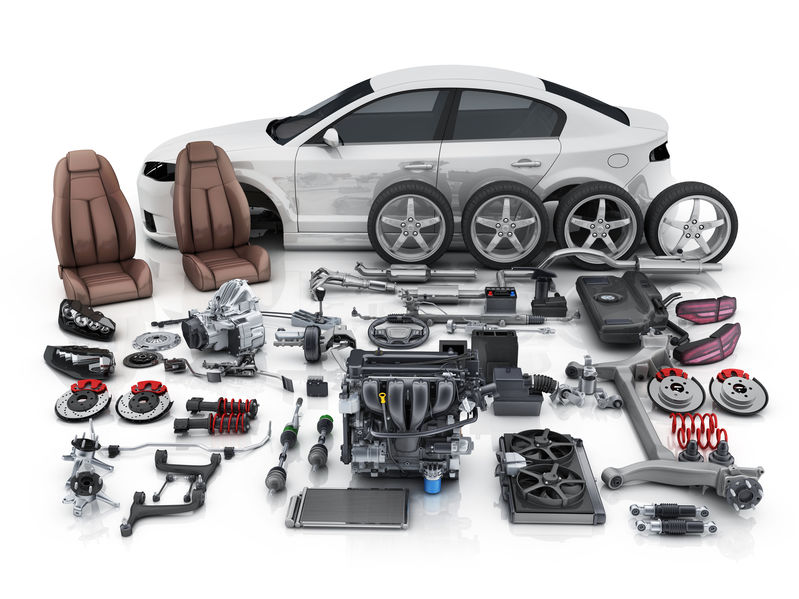 Which Car Parts You Should Not Purchase?
Used motors
Lubricant Transmissions
Greased-related parts
Carburetor
Shock suspension
Battery
TPMS
Tires
Tips to buy car parts taught by a car dealer?
Yahoo Auctions
Six steps are included in purchasing a car on Yahoo Auction. The following guide will help you understand each step more clearly:
Find a vehicle on Yahoo Auction: we register new cars on the auction site every day. So first, search for a car that meets your requirements. Similar to the used car search site, you can search for used cars at the Yahoo auction based on the following methods.
Direct search (narrow down from all
models)
Search by manufacturer
Search by exhibition area (prefecture)
Search by body type
Of course, we can sort the searched cars by model, year, mileage, and price. It is worth trying since in this way you can find your ideal car.
Check the current models on site: If you find a car you like, contact the seller to check the current car. Go to the place where the car is placed and check the condition of the car with your own eyes.
Successful bid: If you decide to buy a car, you can bid. If there is more than one buyer, you need to compete to get the product. This could lead to a higher price than the original, so be careful.
Land transportation arrangements: After making a successful bid for the vehicle, land transportation will be arranged. Land transportation means having your car carried to your exact address by car carrier or surface mail. When transporting a car to Hokkaido or Okinawa, please note that it may exceed 100,000 yen depending on the size of the vehicle. If the car has an automobile inspection, you can go and pick it up directly depending on the discussion with the seller.
Payment and deposit: After arranging land transportation, deposit the winning bid and get the right to the car. It will be a discussion with the seller whether to transfer or hand over.
Car registration paperwork: After depositing, get the documents for registration from the seller. Take the document and go to the Land Transport Bureau or the Light Vehicle Inspection Association to apply for a name change. Whether you do it after you get the vehicle or before it depends on the discussion with the seller.
Be careful when purchasing a car on Yahoo Auctions
Since the auction does not involve a trader, there is no intermediate margin. Therefore, the advantage is that you can buy a car with less money than buying it at a used car dealer. However, as you can see from the explanation above, you will have to do all the registration work yourself. Therefore, we will introduce three points to note when purchasing a car at an auction.
Be sure to check the current car by yourself
When purchasing a car using an auction, it is the current sales. The current sale is the sale in the state of being exhibited. And we are not responsible for any subsequent defects. It's best if you check the condition of the car with your own eyes before bidding. Here are what to check according to experts:
Presence or absence of repair history
Engine and suspension
Operation of electrical components
Condition of the interior and exterior
Check if the documents are complete
To avoid trouble after buying a car at auction, make sure the car is solid. At a used car dealership, expert staff usually perform these tasks to determine if it is okay to sell. However, since it is an auction that cuts these costs and sells cheaply, you naturally have to do these tasks yourself.
You have to arrange land transportation by yourself
If the car sold at the auction is far away, you will need to pick it up after it makes a successful bid. The work of transporting the vehicle by a loaded vehicle or ferry is transportation.
Since used car dealers carry out land transportation at the time of purchase, it is easy for the car to come to you. But buying a car at an auction, you have to do this yourself as well. You can take the car with the vehicle inspection by yourself, but you need to take out voluntary insurance in advance.
Register the car yourself
After picking up the car, we wait for the registration process such as a name change. For ordinary vehicles, you need to go to the Land Transport Bureau. And for light vehicles, you need to go to the Light Vehicle Inspection Association.
If you have a car that has an automobile inspection, you can complete the registration process just by completing the documented procedure. But if you do not have one, you must first pass the automobile inspection. Preliminary maintenance is also required, and there is a possibility that we will find their new defects.
Troubles you might have at Yahoo Auction
It is quite common for troubles to arise during this process. Here are some typical problems from buying and selling cars at an auction.
Problem with changing names
First, troubles related to changing names are the most common. Most of the time, the other party will not change the name even after the car has been handed over. If the next owner continues to ride without changing his name, the vehicle tax will be charged to the previous owner indefinitely.
And if an accident or a breach happens, we could hold the previous owner liable. At first glance, it may seem like a problem that has nothing to do with purchasing a car. But there are also problems such as being unable to change the name because the previous owner has not paid off the car loan.
Trouble with delivery
The next most common problem is delivery. Since auctions are transactions between individuals, there are many cases where promises are not kept. Used car dealers do business as a job, so you cannot keep your promise. However, in an auction, all individuals trade privately. For various reasons, troubles occur in which we do not complete the procedure on the specified date.
Auctions are where such troubles occur daily. With that said, the guide provided will help you to have a better buying and auctioning experience.